Bonafide Motherhood accepts guest submissions from all pregnant people and moms on a variety of topics. Those topics are:
Parenting (specifically baby's first year)
Pregnancy
Postpartum
New motherhood
Lifestyle (easy recipes, working from home, etc.)
Home management
Family finances
Helpful tips for stay-at-home moms, working moms, and/or work-from-home moms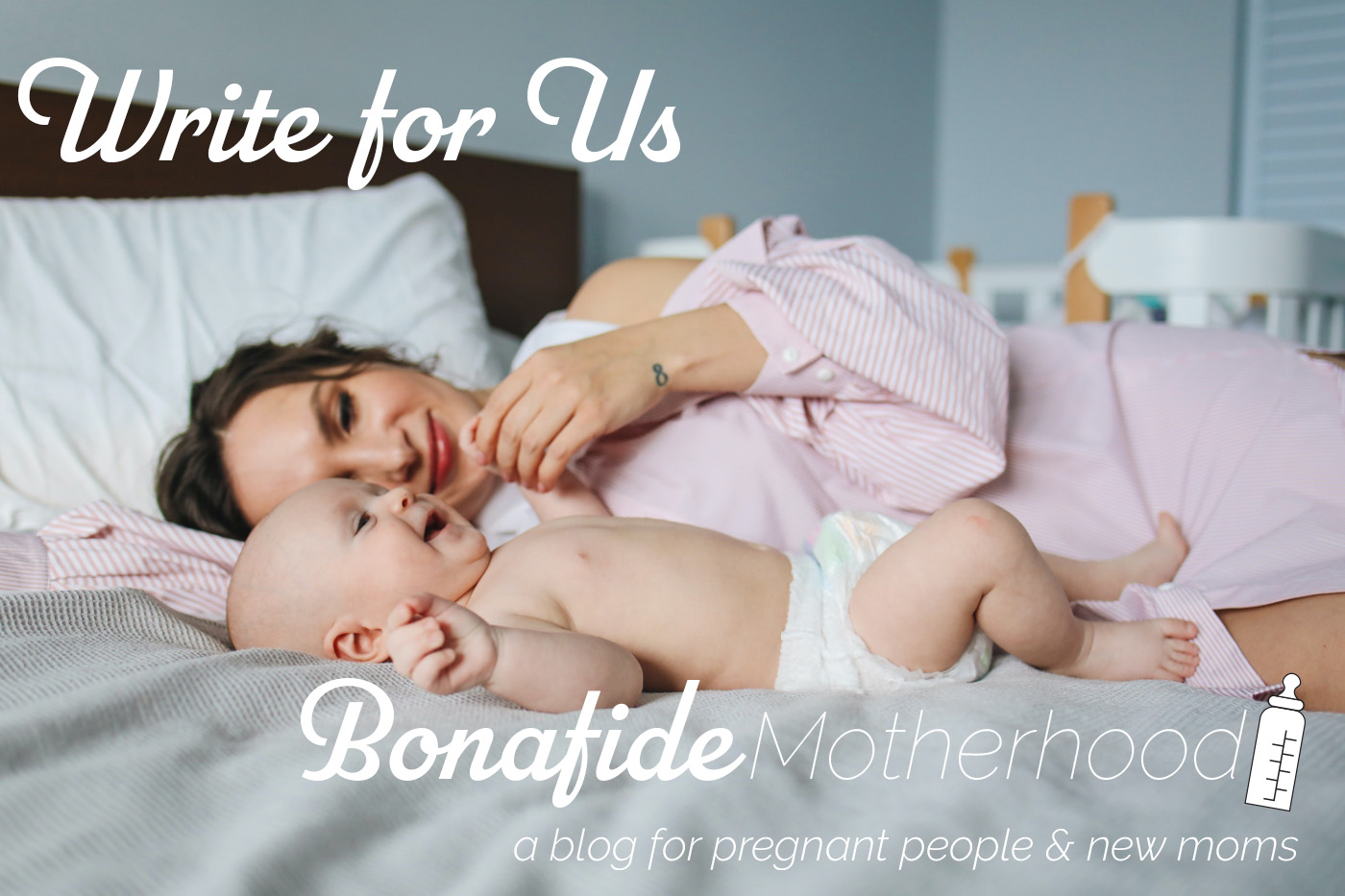 Some topics we'd love to see:
Here are some topics that we'd particularly love to see in our inbox.
Breastfeeding
Sample schedules for different stages
Recovering from a C-section
Managing finances as a stay-at-home mom
Activities to do with a baby
Balancing life as a working mom
Cleaning hacks
Tips for holidays and other seasonal topics
Some notes to keep in mind:
We heavily recommend going through our blog posts to see what's already been written and what we typically write about.
Submissions should be at least 800 words with a max of 2,000 words.
We welcome personal stories about the above topics!
Work must be 100% original and entirely yours. We only accept UNIQUE (never been published before) content. Any content in your article, including all images and videos, must not infringe on copyright laws.
If we need to make any changes (like for SEO or typos/grammatical errors), we will let you know, and you can have final approval.
Sending in your submission:
You can email [email protected]
Put "BM Submission" in your subject line
Tell us who you are and any credentials you might have
Send us a Google Drive link or put your full submission in the email.
Send us any relevant links such as to your website or socials
We'll let you know within a week if your submission has been accepted. If you don't hear from us after 7 days, feel free to follow up.