This post may contain affiliate links, which means I'll receive a commission if you purchase through my links, at no extra cost to you. Please read full disclosure for more information.
Our second baby boy is coming in late October, supposedly. Our first son was born over three weeks early, so we're not considering my due date to be exact. When I first found out I was pregnant, I created a second baby registry so that I knew exactly what we needed. I did some research into the different products and what we would need to replace. We're not actually giving out the registry to anyone, but it was great to have a list. This allowed us to plan how much we would need in our baby fund. So, today, I'm sharing what our second baby registry looks like.
What's Not on Our Registry
There are some things we don't need to buy this time around because we already have them. We bought quite a bit when my first son was born, and he'll only be 18 months old when our second son is born. This means there are a lot of items that are still newish and in good shape.
Crib/Bassinet
So, we actually have in storage both a bassinet and a mini crib, and my oldest son is currently using a standard-size crib. It was funny because we specifically bought a standard crib with wheels so we could move it between his bedroom and our bedroom. When it first arrived, it had a broken wheel, and we had to replace it. It was a whole thing. It wasn't until my first son had outgrown the bassinet and we tried to roll it out that we realized it was too wide for the doors anyway. We ended up having to buy the mini crib, so he could continue sleeping in our room for the first six months.
So, my youngest son will sleep in the bassinet until he's ready to move into the mini crib while my oldest stays in the regular crib. By the time my youngest moves into the standard crib, my oldest will be ready for a toddler bed.
Infant Car Seat/Base
Since my first son is so young and we were never in an accident with him, we can safely refuse his infant car seat and bases. This will save us quite a bit, which is great.
Changing Table
We'll probably end up buying another dresser for my oldest son down the road, but we can reuse the dresser with the changing table on top for both of them for now.
Clothes/Swaddles
We will end up having to buy some clothes because our two sons are completely different seasons. One was born right before summer, and now the other is supposed to be born right before winter. That being said, we have quite a bit that we can reuse, including swaddles and sleep sacks. So, we'll only buy clothes as needed, which shouldn't be too bad.
Glider
We love our glider. It's come in clutch some nights. Since we already have one, we're not worried about buying another. Sadly, I'm also wondering if our oldest will outgrow wanting to be rocked soon anyway.
Baby Monitor
We have a fancy baby monitor that we got from a friend. It has sound and video. Since they'll be sharing a room for a bit, we'll just use the same monitor for both.
Swing
There's a baby swing in storage that we never used because my oldest son absolutely hated it. It was not helpful, but we kept it. Now, we'll have it in case our youngest son actually does enjoy it.
Bouncer
The bouncer was something my oldest loved when he was a baby. We'd put him in it and take a short break. He loved the vibration. He outgrew it pretty fast, though. But it's in storage, so we can use it for baby #2.
Bobby
We have a bobby that was really useful at times, and it is sitting in my son's closet. So, we won't need to rebuy that!
Baby Lounger
Our son loved his baby lounger too! It's a knock-off doc-a-tot. We never saw the need to spend so much money on a real one.
Bathtub
We love our baby bathtub. It really grew with him, which was so convenient. We also bought the matching tear-free rinser, and we love that too. It made washing his hair so much easier! It's still in good shape, so we're going to reuse it.
Our Second Baby Registry
Okay, so here are the essentials off on our list. You'll notice that some things are actually for my older son rather than the newest baby. This way, we can buy the things we know we'll need for him in the future with the baby registry discount.
Pacifiers
Yes, we love pacifiers, and we use them. We used these ones with our first son, and he loved them. We'll buy some more, but of course, different babies like different pacifiers. So, we'll have them, and we'll hope we don't need to buy different ones.
Baby Carrier
We have a baby carrier, but it's not a super comfortable one that I could wear all day. I'm planning on surviving being home with a baby and a toddler all day by wearing the baby. I discovered during my first pregnancy that I hated the wrap carriers that you have to actually create the wrap yourself for. So, I did some research and found this one. This is the one we're planning on buying because it seems comfortable, but you don't need to create the wrap yourself.
Double Stroller
We wanted a double stroller that wasn't two across and would allow room to grow. It needed to connect with our Graco car seat and not be absurdly expensive. So, we found the Graco Ready2Grow stroller, which has many different configurations. It has everything we need, so this is the stroller we're planning on buying.
Bottles
Because of some medical issues I have, I cannot breastfeed. It's not safe for him. So, we use ready-made formula (which we're praying comes back in stock before he's born). We like the Dr. Brown anti-colic bottles. Our first son ate much better with the anti-colic bottles, so now we're just buying them the first time around. We are rebuying them, though, because we didn't want to use the same bottles we used for a year with our son.
Booster Seat for Table
This is for my oldest son. Once our youngest moves into the high chair, we want to have the booster seat ready. We like this one because it's nonslip and ergonomic. It also works for his age. Our plan is to move our oldest into it a little early so he's all settled.
Bottle Brush Set and Drying Rack
So, there are a lot of people who hate the bottle drying rack we use, but it's good as long as you keep it clean. Cleaning your drying rack regularly is so important because mold can definitely grow, but that's an issue with a lot of bottle drying racks. Regardless, we want a new and clean one for baby #2. We also threw away our bottle brushes after our son outgrew bottles because we knew we wanted to buy new ones.
Bibs
We went through so many different bibs with my first son. One thing I learned fast is that I hated the velcro bibs. I preferred the snap bibs that were big and adjustable. So, our second baby registry includes more of those types of bibs. Especially since after a year of bottle feeding, the bibs we have are kind of gross. So, we're buying new ones.
Wipes Dispenser
Okay, don't judge us. But I hate using wipe packages. I've heard from other moms that this wipe dispenser helps avoid that annoying situation when you're cleaning up a #2, and you can't get the wipes to separate. There's nothing worse than that because it gives you little one time to try and move away or (if you have a boy) pee all over the wall. Yes, that has happened to us. Repeatedly.
Toddler Bed
My husband really wants a Batman toddler bed for my son, so we're getting a Batman bed. After all, we did have a superhero theme for my son's nursery. The bed has guardrails, and it's supposed to be durable.
Toddler Sheet Set and Pillow
With a new bed comes new sheets and a pillow! He'll need to be older to use them, but we want to be all set for when he's ready to transition. Again, that 15% registry discount is great!
Crib Mattress
The last big item on our second baby registry is a new crib mattress. Our oldest is going to keep the mattress he's been using because it's a combination baby/toddler mattress. You just have to flip it over. We're buying the same one for our youngest.
That should be everything! There might be some small things that pop up, but that's what we're focusing on this time around. I hope you found our second baby registry helpful! Let me know if there's anything you think I missed or any products you love or hate.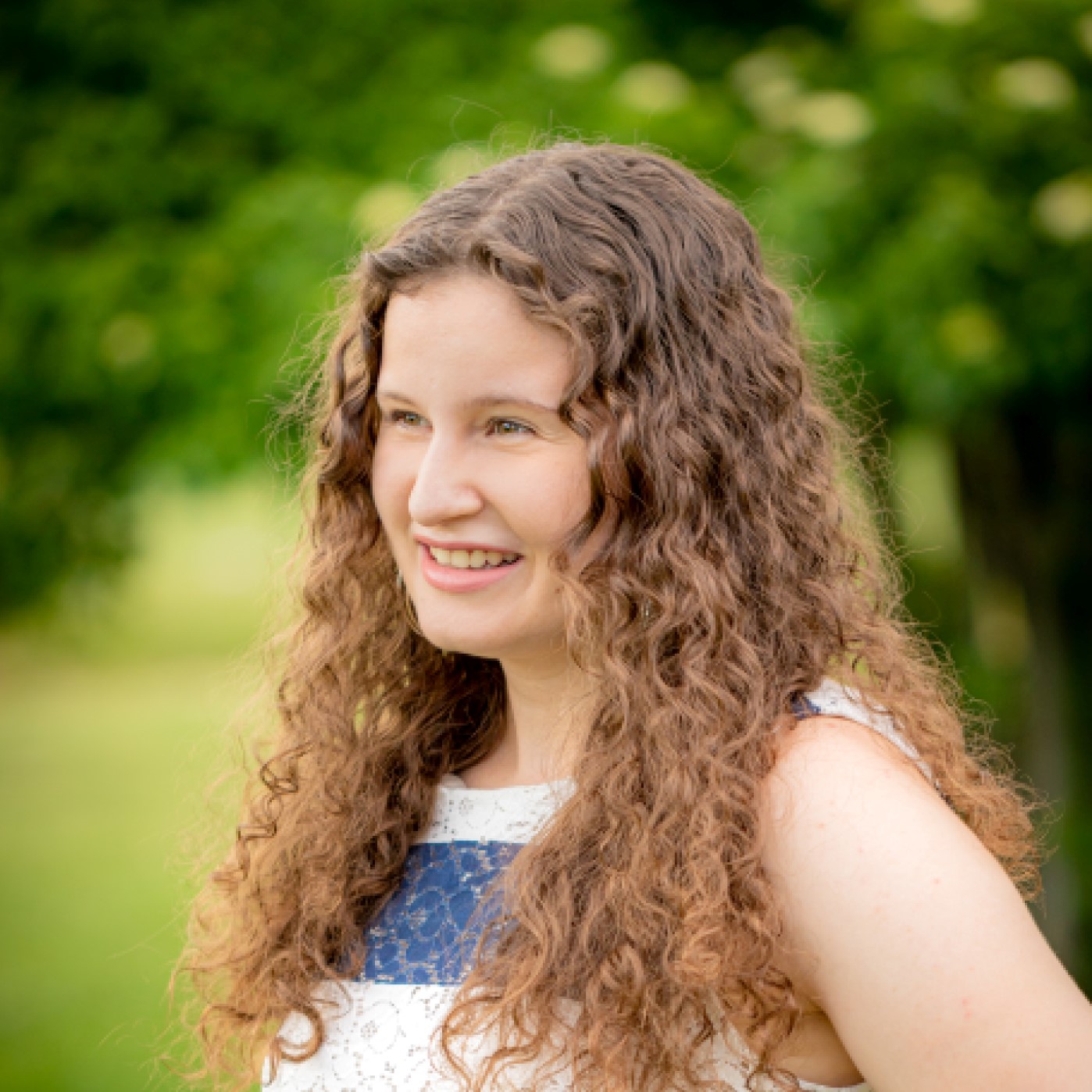 Erin Lafond is a writer, website creator, and mom. She survived new motherhood by Googling things a lot, calling her mother, and embracing trial and error. Now, she shares her knowledge with all new moms. She lives in New Hampshire with her husband and son (soon to be two sons!).