This post may contain affiliate links, which means I'll receive a commission if you purchase through my links, at no extra cost to you. Please read full disclosure for more information.
Nowadays, many parents have chosen to skip food purees for babies in favor of baby-led weaning. I'm all for baby-led weaning when appropriate. Personally, I use Solid Starts. Their guides, recipes, and app are all amazing. But my son started solids at four months old to try and mitigate acid reflux issues. Babies really can't start baby-led weaning until six months. So, we needed to start with purees, and quite frankly, you might just feel more comfortable with purees, which you can still make yourself! There are some great fruits and veggies to use when you're starting with purees. We tried tons of different foods with our son, including foods we didn't even eat!
Just so you know, these are all purees you can make in bulk and freeze. Personally, I use a baby food freezer tray, and I use safe 4oz baby jars. They're amazing for helping me make food in bulk, which saves us so much money. You can also mix these purees together to create new flavors and experiences for your baby too!
When they're really little, I also recommend mixing in a bit of formula or breast milk to add in some extra nutrients and make it a little thinner. I recommend doing this when you're prepping to give it to them, not while you're pureeing it. If you add in your formula or breast milk while you're pureeing it, it'll spoil MUCH faster.
Banana
Bananas are a great, easy option for your first food puree because all you need to do is mash it up with a fork. I suggest waiting until it's pretty ripe before you use it. It's a little tastier, and it's easier to mash up. Just know that if you put any leftover banana in the fridge, it's going to turn brown. It's still good to eat, though!
Apples
My son absolutely loved his apple food puree. You can get no sugar-added applesauce from the store, but this is a little cheaper, and it has a more interesting texture for them. You can also start spicing it with a little cinnamon or ginger as they get older! Just peel and core your apples, and put them in a pan with just a little bit of water. You don't want them covered or anything. You need just enough water to help them steam. Then, cover and simmer. Give them 15 minutes or so until they're soft enough to either mash up with a masher or fork (if you want it a little chunkier) or puree in the blender. We used Gala apples, but you can honestly use whatever apples you like or have on hand.
Sweet Potato
Sweet potato was one of my favorite easy food purees because you could make so much food with just a few big sweet potatoes. Plus, my son absolutely loved them.
I recommend starting your water in a huge pan, like a dutch oven, and then peeling and cubing your sweet potatoes while the water starts to boil. Trust me, it's going to take a bit for all that water to hit a rolling boil. Then, (carefully!) put your potatoes into the boiling water. Depending on how small your cubes are, it can take around fifteen minutes to cook. Check your potatoes with a fork. If it goes through easily, you can strain your potatoes and then mash them up. I always used a masher for texture, but you can also puree them in the blender.
Pumpkin
Once you hit fall, I highly recommend introducing your little one to pumpkin. It's just a fun recipe to use. Not all pumpkins are good for roasting, though, so make sure you get sugar pumpkins that are small enough to halve and put in your oven.
To start, halve the pumpkins and shell out the seeds (put aside for roasting later!). Brush the inside of your pumpkins with a small amount of oil to help seal in moisture and get those edges to caramelize. Then, put it flesh down on a parchment paper-lined baking sheet and pierce it with a fork a few times. Bake at 350 degrees for about 45-50 minutes. When the skin is nice and tender, you can leave it to cool and then scoop out and puree it in the blender. Delicious!
Avocado
Avocado is another super easy option for a baby puree. Just like with bananas, make sure they're ripe first. Cut around the pit, pull the pit out, and then scoop out the creamy goodness. Then, you can mash it up with a fork and just feed it to them. Easy and healthy.
Mangoes
Mangoes are super yummy, and they're a great fruit to puree. They can be a bit hard to eat if they're not perfectly ripe, though, and I absolutely recommend pureeing them in a blender. They're difficult to mash up with a fork.
Butternut Squash
This one is similar to pumpkins, and I do recommend roasting them for a little better flavor. You can boil or steam, but roasting is actually easier and tastier. Preheat your oven to 450. Cut your squash in half and scoop out the seeds. Brush the flesh with a little olive oil and put it flesh side up on a parchment paper-lined baking sheet. Bake for 45-60 minutes until the flesh is tender. Then, once it's cool, you can scoop out the flesh and puree it.
There you go. Some easy food purees to get you started! These were some of our favorites, but honestly, you'll discover that most fruits and veggies can make an awesome puree for babies. From beets to peaches to strawberries to peas. The world is your oyster when it comes to creating purees for your little one!
Are there any food purees you've tried so far that you love?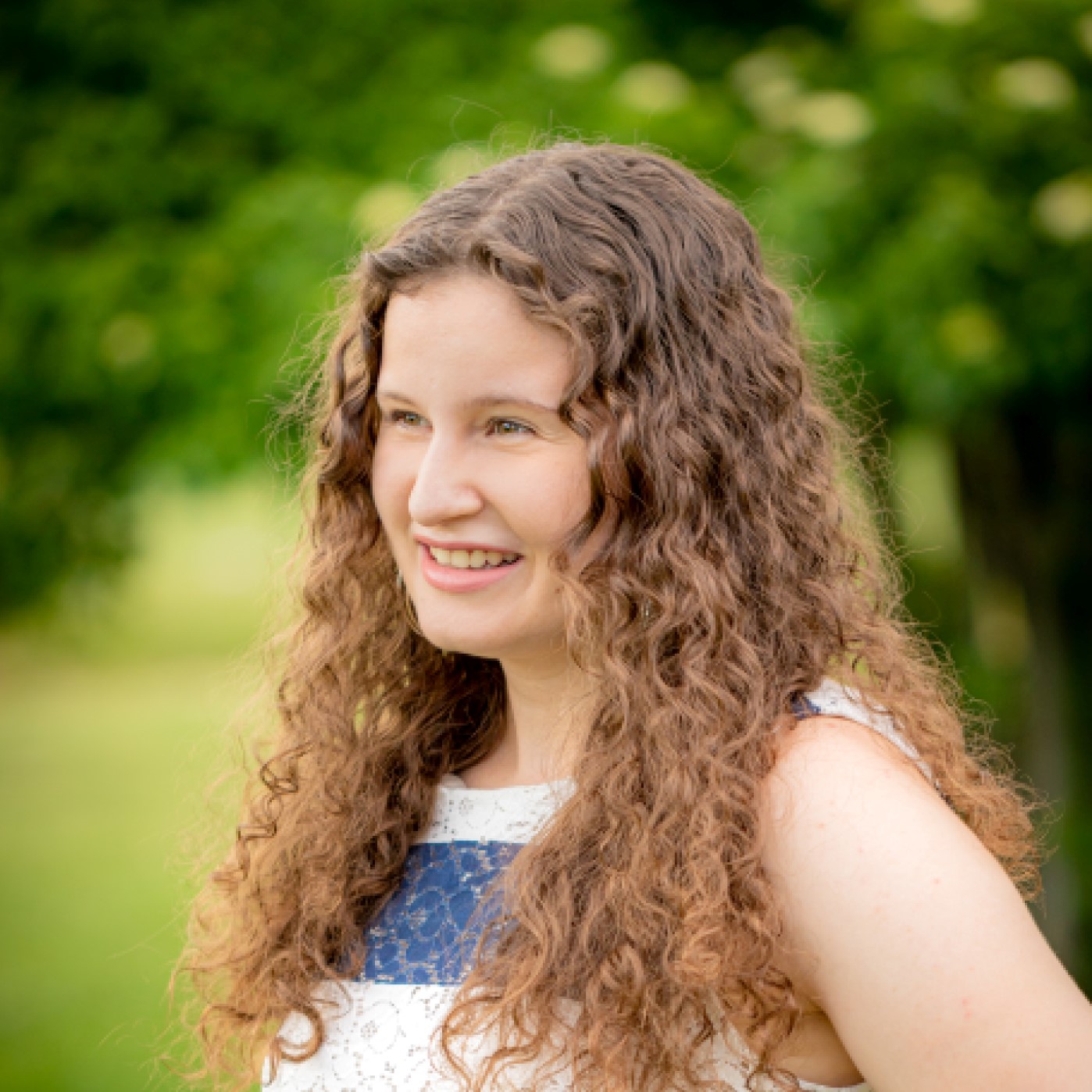 Erin Lafond is a writer, website creator, and mom. She survived new motherhood by Googling things a lot, calling her mother, and embracing trial and error. Now, she shares her knowledge with all new moms. She lives in New Hampshire with her husband and son (soon to be two sons!).